(versão em português deste artigo)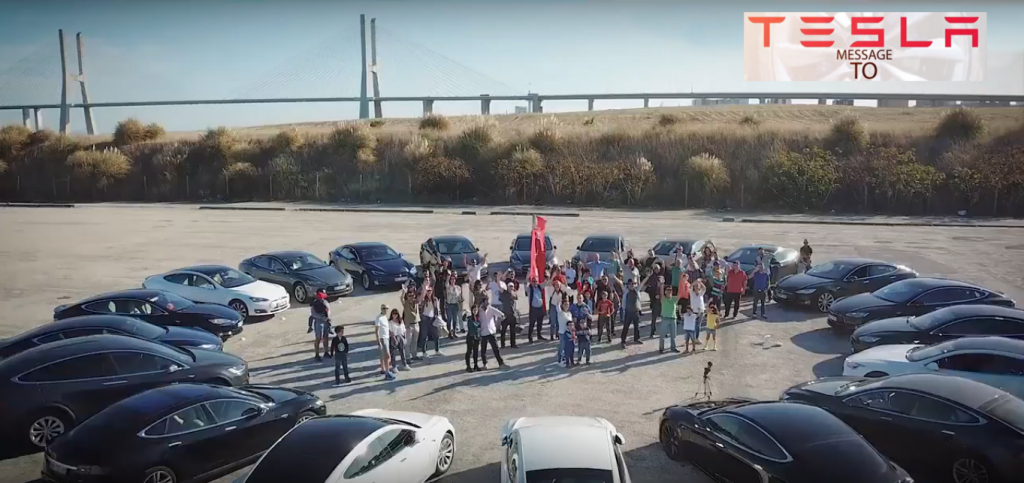 May 9, 2016
In may 2016, at the first Tesla Meeting in Portugal, UVE  in collaboration with the Tesla owners asked the brand for a service center. After four days, that appeal was answered by Elon Musk with a simple OK on twitter.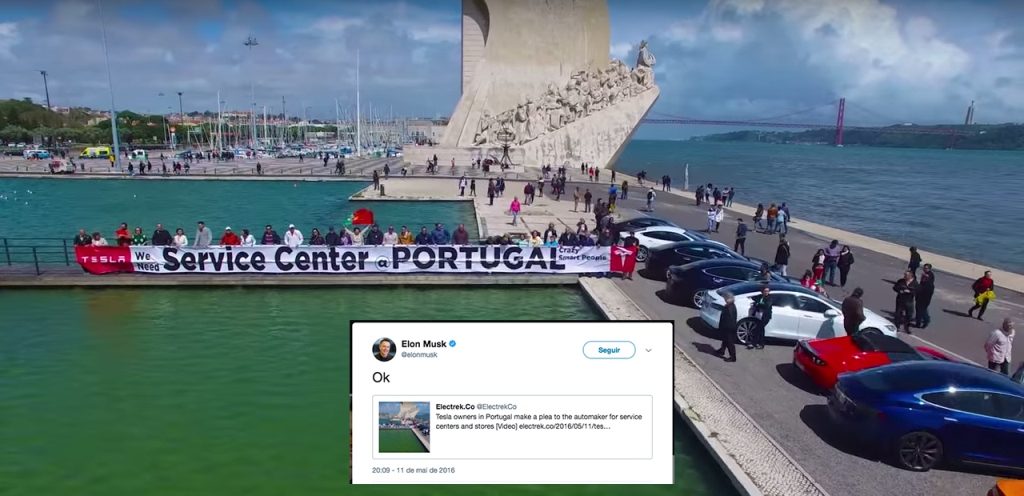 January 27, 2017
After eight months, Tesla arrived in Portugal. And announced the moment with a promotional video, created by the brand in emblematic places, with connection to the renewable energies, that will be able to feed its 100% electrical vehicles.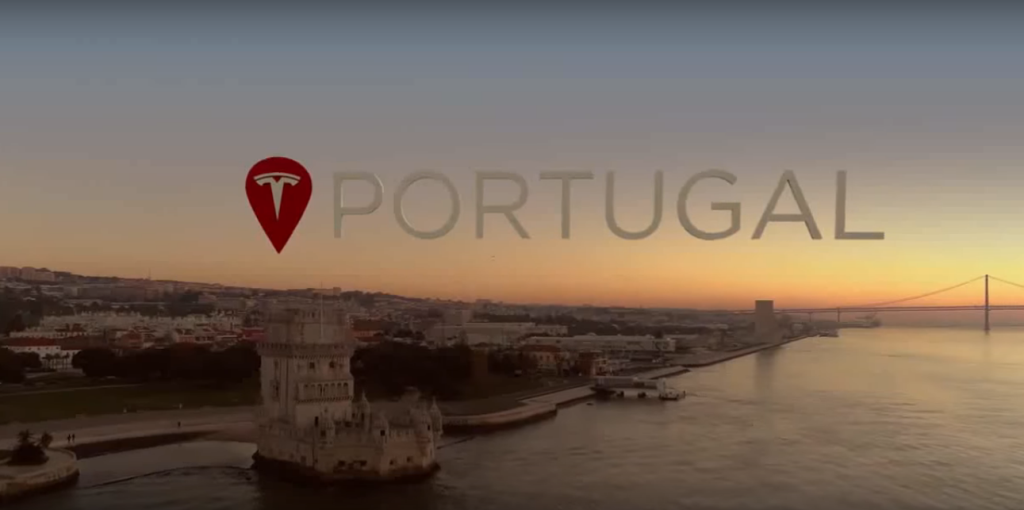 ---
November 12, 2017
Recently, the Portuguese Tesla community gathered again (12/11/2017) to send a new video message to Elon Musk.
The goal is clear: Thank what already has been done and Bring Elon Musk to Portugal!
After Tesla's arrival in Portugal and the recent news about the installation of  the first Supercharger in Portugal, the brand will soon be opening the Store and Service Center, in Portugal.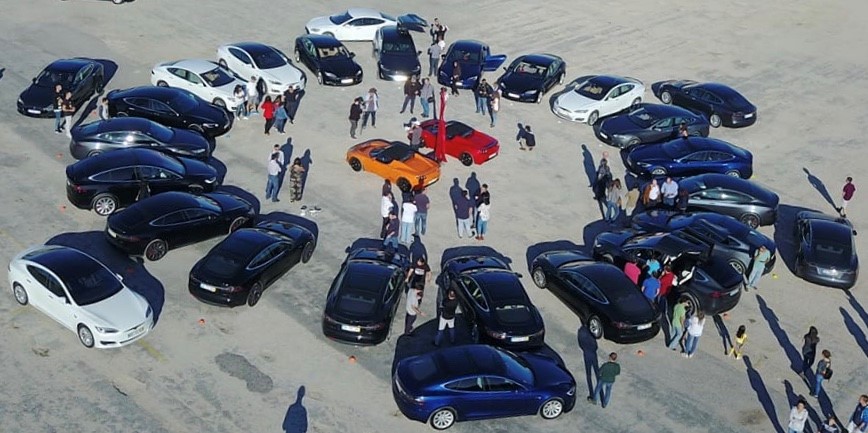 The video reminds that this is the only Service Center missing in Western Europe and, hence, is not just another one. It is the completion of a cycle and an important milestone for Tesla.
Knowing this, the brand enthusiasts invite Elon Musk to come and celebrate the reach of this goal in Portugal.
Since its first publication, the video has been shared on Facebook, Twitter and Instagram, nationally and internationally.
Message:
The opening of the Portuguese Tesla Service Center will not be just one more: it's the completion of a cycle, the missing piece in all Western Europe. This deserves a celebration. Elon, we invite you to celebrate with us the opening of the Tesla Service Center in Lisbon!
UVE joins this plea that will contribute to the development of electric mobility in Portugal.